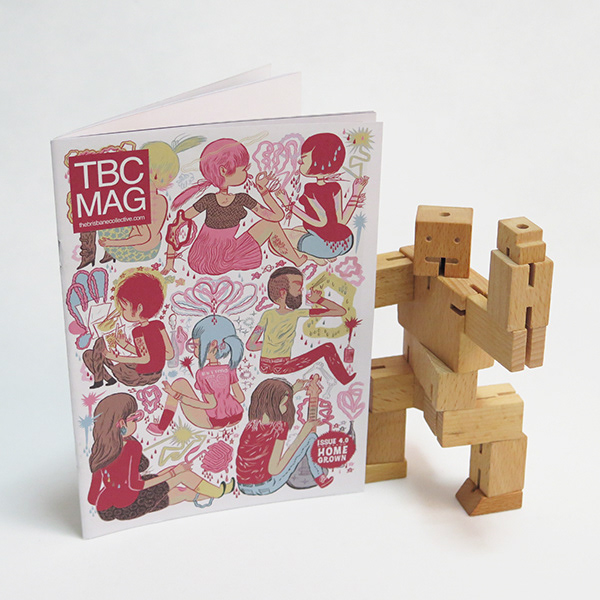 Issue 4.0 'Homegrown'
Released 21st January 2015.
In association with Brisbane artists and local supporters, The Brisbane Collective presents TO BE CONTINUED Magazine, a FREE street press magazine. 
TO BE CONTINUED Magazine is a quarterly magazine focusing on Brisbane's emerging creative industries and supporting businesses with parallel interests in art, crafts, design, fashion, film, music, performing arts and writing. 
TO BE CONTINUED Magazine will support the local art scene and discuss the stories you want to read about and promote the art you care about. We're working with the movers and shakers of the local creative industries and we want to show you the best Brisbane has to offer. 
Founders:
Megan Starr-Thomas
Jeff Paton
This Issue:
Cover Art: 
Ben Constantine.
Artists:
 Ben Constantine, Carol Lee Beckx, Leona Fietz, Lizzy Anderson, Monica Balaz, Barek, Buttons, Lucinda Wolber, Listen To The Graphics, Phil B, Sean Caskey, Hungry Designs.
Photographers: 
Jacinta Crane Photography, Luke Henery Photography, Damien Woods Photography.
Writers:
 Jordan Wearn, Zac Murray, Sam Geyer.
Copy Editor:
 Joel Cotterell.
Graphic Design:
Megan Starr-Thomas.