To Be Continued Magazine - Issue 2.0 'DIY Till You Die'
In association with Brisbane artists and local supporters, The Brisbane Collective presents TO BE CONTINUED Magazine, a FREE street press magazine launching in April 2014.
 
TO BE CONTINUED Magazine is a quarterly magazine focusing on Brisbane's emerging creative industries and supporting businesses with parallel interests in art, crafts, design, fashion, film, music, performing arts and writing.
 
TO BE CONTINUED Magazine will support the local art scene and discuss the stories you want to read about and promote the art you care about. We're working with the movers and shakers of the local creative industries and we want to show you the best Brisbane has to offer.
FOUNDERS
Megan Starr-Thomas
Jeff Paton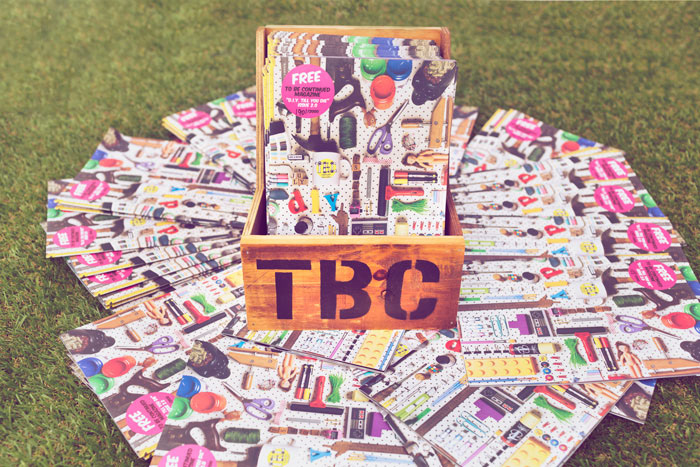 TO BE CONTINUED Magazine is 100% locally designed, printed and distributed throughout Brisbane and is also available online here.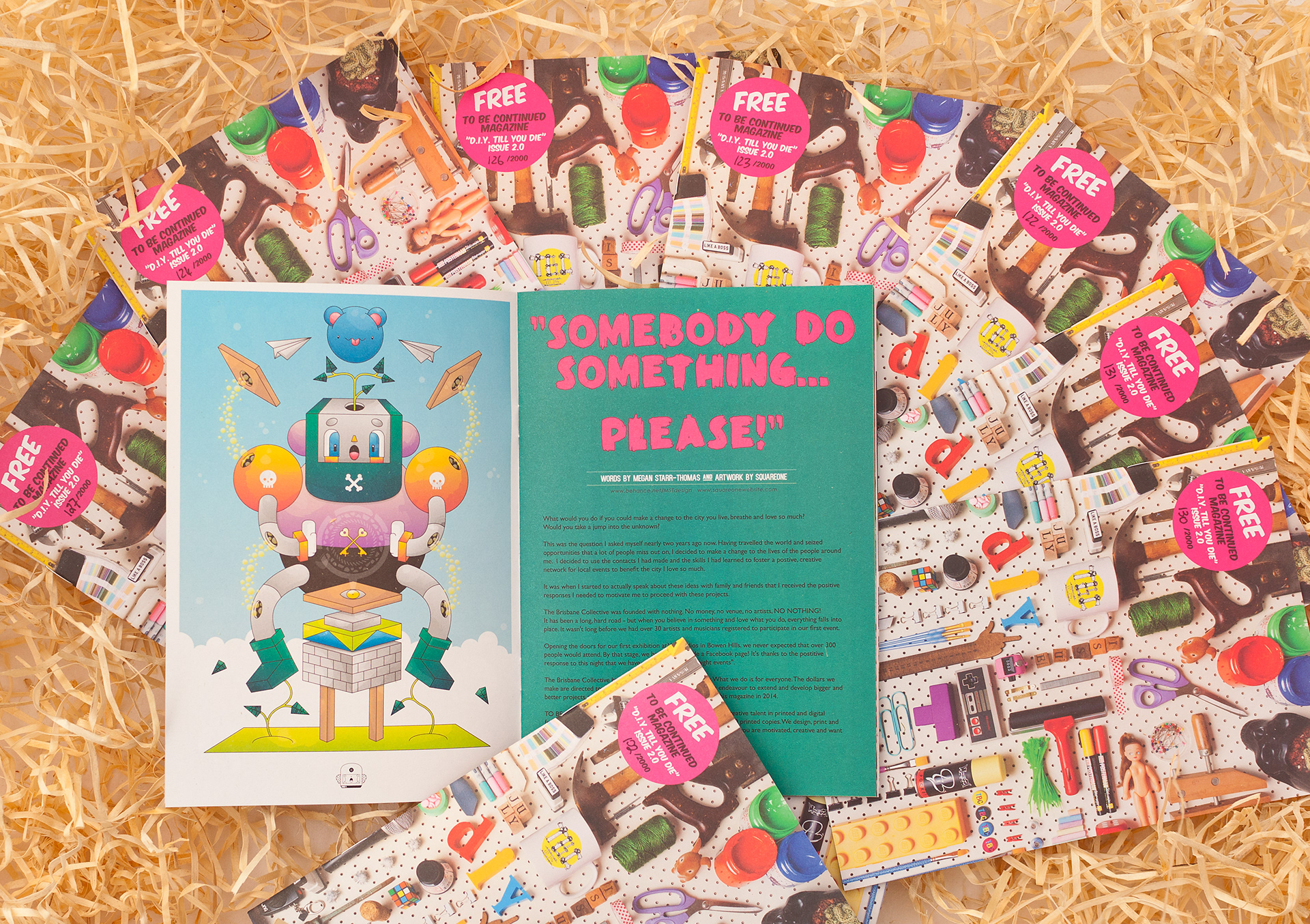 TO BE CONTINUED Magazine is distributed, in handmade recycled wooden boxes, to over 30 locations throughout Brisbane. Each magazine is hand numbered and a limited release of 2000 copies.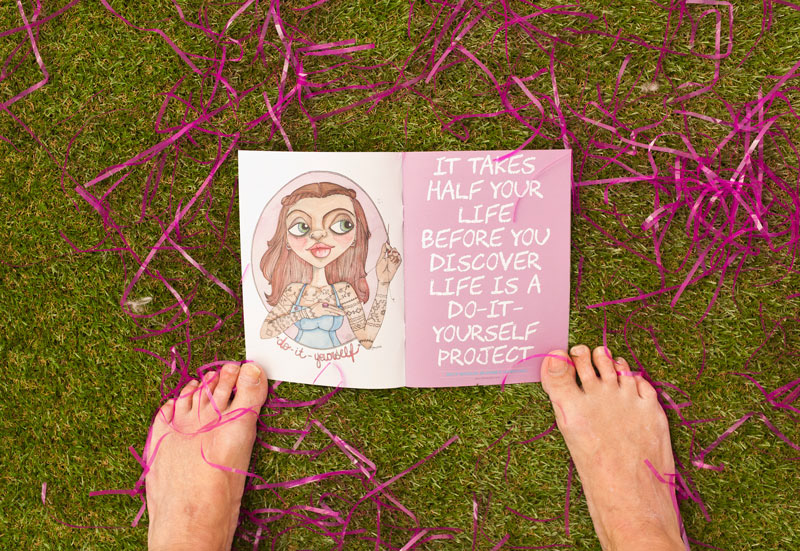 ISSUE 2.0 "D.I.Y. TILL YOU DIE" COLLABORATORS 
ARTISTS
Charly Sneaker
Samantha Gilkes
SquareOne
John Lupo Avanti
Penny Lonie
Brandon Rooney
Ella Mobbs
Christine English
Jodi English
PHOTOGRAPHERS
Libby Best Photography
Jacinta Crane Photography 
WRITERS
Jeff Paton
Megan Starr-Thomas
Zac Murray
Sam Geyer
GRAPHIC DESIGN
Megan Starr-Thomas
Jodi English
COPY EDITORS
Joel Coterell 
PRINT
Powerprint